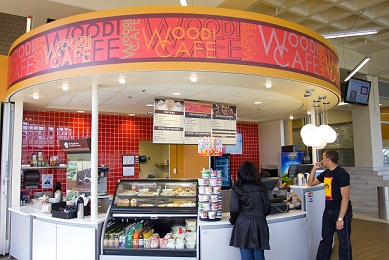 Located on the main level inside the Atlanta University Center Robert W. Woodruff Library, the Woodi Café is where faculty, students, and visitors can enjoy a quick snack, a smoothie, or a cup of Starbucks coffee. Convenient and affordable, the café features a wide variety of menu items.
111 James P. Brawley Dr. SW,
Atlanta, GA 30314
Phone: (404)978-2134
Email: wcafe@auctr.edu
Hours of Operation:
Monday - Thursday 9:00 a.m. - 9:00 p.m.
Friday 9:00 a.m. - 5:00 p.m.
** The Woodi Café has expanded hours during midterms and final exams. Please call for updated hours.