Woodruff Library Shuttles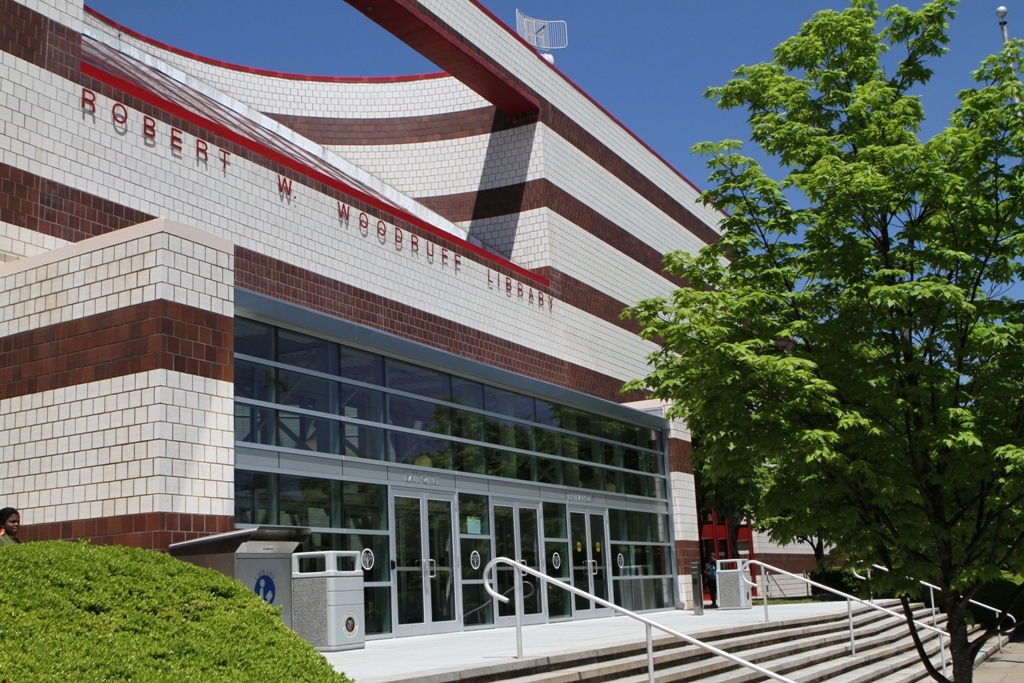 Atlanta University Center students, faculty and staff can enjoy both safe and convenient transport between the Library, campuses and surrounding MARTA stations. A valid Atlanta University Center member institution ID is required to ride the shuttle.
There are two routes running continuously. The Southbound Route starts at Vine City MARTA station, stops at all campuses and the Library, and ends at the West End MARTA station. The Northbound Route runs in the opposite direction, starting at the West End MARTA station and ending at the Vine City MARTA station. Passenger pick up and drop off are limited to designated stops.
Go online for real-time tracking of the shuttles on their routes!
Shuttle Hours of Operation
During the fall and spring semesters, with the exception of break periods and holidays, the shuttles operate every hour the Robert W. Woodruff Library is open. The shuttles do not operate when the Library is closed. The final shuttle of the day leaves the Library 10 minutes after the day's scheduled closing time.
The Library's building hours are subject to change during interim and holiday breaks throughout the year. Visit www.auctr.edu to verify scheduled hours of operation or call 404.978.2000.
You can contact us by phone:
404.978.2060 (9:00 AM - 5:00 PM on weekdays)
404.978.2073 (after 5:00 PM and on weekends)
Or by e-mail: shuttle@auctr.edu