BBQ-BEANSPROUTS -- BRYANT TERRY
Loading...
It's Bigger Than Hip-Hop: The Rise of the Post Hip-Hop Generation is an excellent anthology. If you only had time to read one book related to hip-hop and/or black popular culture this would be the one to read. Asante moves "hip-hop" from slavery to immigration, to prison, to corporate American, to the classroom, and almost everywhere in between. Several times in the book he approaches hip hop for an interview about who she is and what they mean to the people she represents. Not only does it provide an accurate depiction of the current life of hip hop, it also provides historical analysis and debates as well as global implications in an easy to read and understandable format. He links the evolution of hip-hop to social movements (e.g. Civil Rights, the war on drugs) in a direct and logical form.
It's Bigger Than Hip Hop
Call Number: E185.61 .A725 2008
ISBN: 0312373260
Publication Date: 2008-09-16
Asante uses music lyrics, the words of MCs, and the words of almost every well-known hip-hop historian or critic to explain. From Malcolm X to Chuck D, Tupac to Jelani Cobb, college students to Dead Prez, everyone's position is included to round out the story.
Welcome to the Fade 2 Black Popular Culture Index. This resource was partially funded by the American Library Association Carnegie Whitney Grant and serves to offer a way to connect students with black popular culture resources.
This project grew out of the continuous desire of Atlanta University Center students to conduct exhaustive research on topics related to black popular culture. The challenge is that black popular culture studies is not narrowly defined such as African American History; it is an interdisciplinary topic and requires searching for information across disciplines and in non-traditional places.
Black popular culture studies is Bigger than Hip Hop studies but does include hip hop studies as well as women studies, history, etc. However, hip hop studies provided a springboard for black popular culture studies and as a result has an heavy influence in the titles selected.
It is the intent of this guide to provide enough information to get you started in your research!
TO USE THE GUIDE
The guide is broken down by topics:
Reference & Readers

Core Titles

Culture & Politics

History & Globalization

Language

Race

Women

Memoirs

Sports

Media & Music

Art & Expression


Religion
The tabs above will take you a page devoted specifically to that topic and feature a range of resources including book titles, book annotations, video clips, author readings, blogs, websites, CDs, DVDS, and author commentary from some of the authors whose books are contained within this resource.
The list is limited to 100 resources but we hope that it will continue to grow so feel free to submit resources and reviews and suggest other topics in the user suggestion box at the bottom right corner of this page or by contacting the librarian.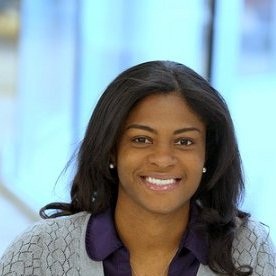 Kimberley Bugg is a research and public service librarian with an obession for all things popular culture especially the sensenational reality phenomenon. She presents frequently on using popular culture to promote literacy. She is published in the Reference Librarian and The Journal of Popular Culture.

Jacquelyn Daniel
Jacquelyn Daniel is a Reference/Government Documents Librarian at the Atlanta University Center Robert W. Woodruff Library. She serves as the subject liaison to the Psychology and Social Work departments. Her research interests include information literacy and assessment.

Angiah Davis
Angiah Davis is a Reference Librarian/Instruction Coordinator at the Atlanta University Center Robert W. Woodruff Library with subject liaison responsibilities for the following programs: Mass Media Arts; Sports Journalism; Cinema, Television & Emerging Media Studies; and Speech Communication & Theater Arts. Her research interests include information literacy across the curriculum and instructional design.