Skip to Main Content
It looks like you're using Internet Explorer 11 or older. This website works best with modern browsers such as the latest versions of Chrome, Firefox, Safari, and Edge. If you continue with this browser, you may see unexpected results.
We've Got ...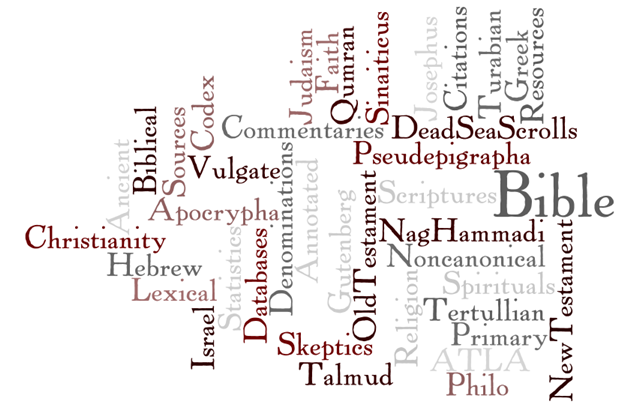 Welcome To Biblical Studies at Robert W. Woodruff Library, AUC
Welcome to the Biblical Studies LibGuide. Please look around at the resources for Christianity & World Religions. If you have any questions or suggestions please feel free to get in touch with me. My contact information is beneath my profile picture.
Take Care,
Brad Ost
Theology, Philosophy and Religion Librarian,
Robert W. Woodruff Library, AUC
404-978-2068
bost@auctr.edu
Tolle Lege
Subject Guide
Brad Ost